Luggage That Makes Travelling Easy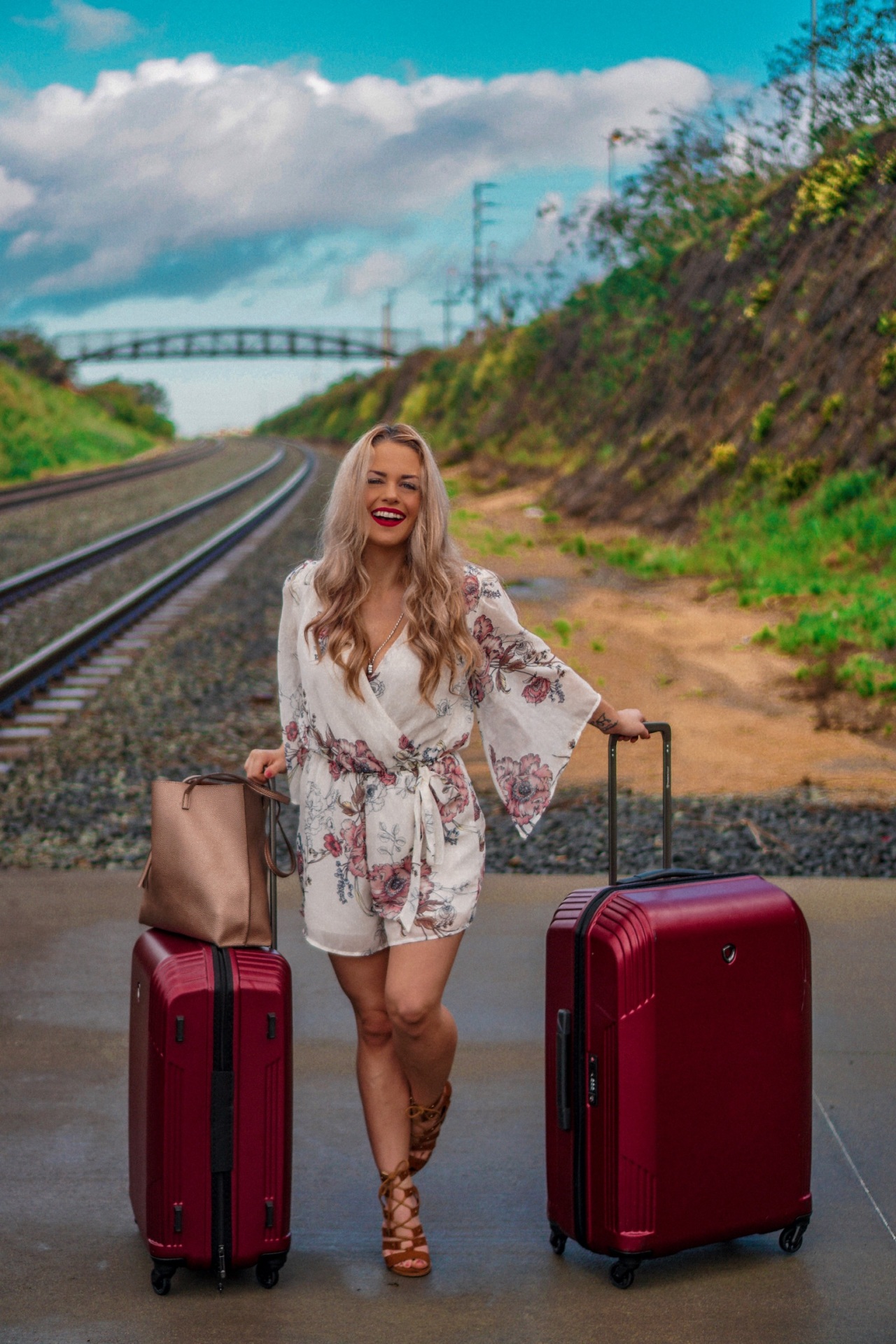 I bought my first luggage set in junior high and it was a pink and blue set that faithfully stood me by for the next five years going back and forth from Las Vegas – Los Angeles a couple times a year while visiting my father. The bright and distinctive color scheme made it really easy to spot on the luggage carousel and it was sturdy enough to make it through my dance competition travels too.
It wasn't until I started traveling extensively for personal vacations and for work business trips that I realized how advanced today's luggage sets have become and how tired I was of pulling a 2 wheeled suitcase. I desperately needed to upgrade.
In the time since, I've tried not just one or two but many, many different pieces of luggage – from the classic brands to hot, new start up brands. What did I learn along the way? All luggage is NOT created equally. Trust me, you don't want to be stuck on a cross country road trip through Italy with a suitcase that has lost nearly all of the wheels on day 1. I've been there, and all I can say is: it's a nightmare.
So today, I'm sharing my #1 travel must have: Travelers Choice luggage.
Traveler's Choice prides itself on creating and distributing only the finest quality suitcases. They make every effort to provide a unique, modern, and practical luggage specifically designed for today's traveler. Therefore, Traveler's Choice has achieved and maintained an exemplary record as one of the leading suppliers of quality luggage in the industry since 1984.
Traveling with the Travelers Choice Riverside Collection is so easy. The sleek design, four 360 degree spinner wheels, and incredibly comfortable cushioned handles all make carrying the luggage nearly effortless. Obviously when I hand over my luggage to the airport or train station I have to expect that they toss my bag around, but the lightweight and durable outer shell keeps even my most delicate belongings safe- that alone gives me peace of mind.
BUTTTTT…. let's say my cool new suitcase does get banged up, Travelers Choice has a 10 year warranty.
Yes, you read that right!
\\