SKUTC09040E30-A
MaxPorter II Large Trunk Spinner
Description
Traveler's Choice's Maxporter II Collection is designed to allow for easier packing. Sometimes it's easier to pack everyone's gear into one piece of luggage so you can keep your other hands free to juggle kid gear such as car seats and strollers.

Double coil burst resistant anti-theft zippers on main compartment effectively prevents the chain from being easily punctured with sharp objects under high pressure. 
Flush mounted TSA combination lock. 
Patented T-Cruiser ergonomic handle system allows you to maneuver your bag with ease. 
The downward curve of the T-Cruiser handle system fits the natural position of your hands, thereby minimizing discomfort of fatigue. 
Patented Dual Cyclone Spherical spinner wheel system provides wide wheel bases for better traction and stability.

Wheels are recessed to maximize case size and packing capacity. 
Imprinted fully-lined interior with zippered center divider and 

adjustable shelf dividers.

 
Protective corner guards ensure maximum protection against rigors of travel.
Add-a-bag strap allows you to easily tote an additional luggage or bag.
Bottom grip handle allows easy lifting without touching the wheels.
USA Flag Edition Description
The USA Olympics Flag MaxPorter II includes our Shield-98 Anti-Microbial lining. This technology is added onto the lining during manufacturing and deters microbial growth on the lining. This results in cleaner, fresher, and an odor resistant luggage.

Shield-98 Anti-Microbial Lining includes:
•Resistant to odors that is caused by microbes. 
•Deter growth of microbes. 
•Registered trademark with test driven results.
•Tested against common bacteria like K. Pneumoniae, S. Aureus, and E. Coli.
Product Specifications
Material: 100% Polycarbonate
Product Overall Dimensions: 30" x 17" x 14"
Product Packing Dimensions
29" x 16" x 14"
Weight: 12.52 lb
Linear Dimensions: 62 in
Warranty Duration: 5 Years
Add-a-Bag Strap Weight Limit: 11 lbs
Return Policy
At Traveler's Choice, we want you to be fully satisfied with every purchase you make. If you are not completely satisfied with the products you have purchased on our site. you may return the unused products within 30 days from the date of purchase. Learn more about our return policy.
13 year partnership
Proud Sponsor of the
Luggage Features
Rugged Polycarbonate Design
Carefully designed polycarbonate hard-shell with stands even the roughest of travels.
Strong and Durable Handles
Big and wide handle grabs are added for easy movability.
Stow along Bag strap
Free up your hands for your personal belongings by stowing your small bags on top of the MaxPorter II.
Features
Introducing
The Maxporter II Collection
Pack for yourself and a loved one.
Customer Reviews
100
reviewers would recommend this product
Write a Review
Ask a Question
01/03/2023
Robert P.

United States
I recommend this product
MaxPorter ll
One great bag. Can carry tons of stuff well made
01/03/2023
Anonymous

United States
I recommend this product
A complete winner
I should first start by saying that I am a very, very VERY frequent traveler; covering about 40 international flights a year. Several years back, I decided to invest in what I thought was the indestructible luggage brand. Suffice it to say, it was not all it was advertised to be, and after several wheels fell off, and other very inconvenient realities presented themselves to me in all the corners of the world, I decided to look for a new bag. Thankfully, due to the algorithm in my search, I came across travelers choice and purchased the trunk that I can only say the very best things about already. It's a total home run! Convenient, spacious, durable it seems to be already a winner in this regard, and I'm curious to see how it performs over the next few months, and a dozen flights globally. Thus far, I am quite optimistic as to its durability and convenience. Several of my friends have asked me what I chose because I was quite public about the failure of my previous bag. I'm excited to keep them appraised of my new bag's journeys Thanks for a solid product thus far :) JT
01/03/2023
Anonymous

United States
I recommend this product
Great product!
Didn't disappoint during my 10 day trip to Germany! Outstanding!
11/02/2022
Art B.

United States
I recommend this product
The Most Rugged Luggage Ever
Absolutely the best luggage I have ever had. I just got back from Aspen. I loaded all my essential hiking and skiing gear. It weighed in at 48 lbs. way under Airline regulations. But more importantly the baggage handlers respected the luggage. They apparently appreciated the many handles on strategic areas and found it easy to lift. They still threw it onto the conveyor belts and into the cargo area. But the MaxPorter II took the beating. A couple of scuff marks on the outer shell actually made me proud. We survived. We are strong. Now onto Machu Pichu.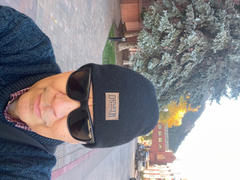 10/31/2022
Corbin G.

United States
Designed to take the beating
These things are bomb proof. I own 3 and they take the beating. I bought a spare wheel and so far havent had to install it. Well done Product team!